THE SUICIDE OF WESTERN CULTURE'S NEW VIDEO-CLIP ON TOPS #1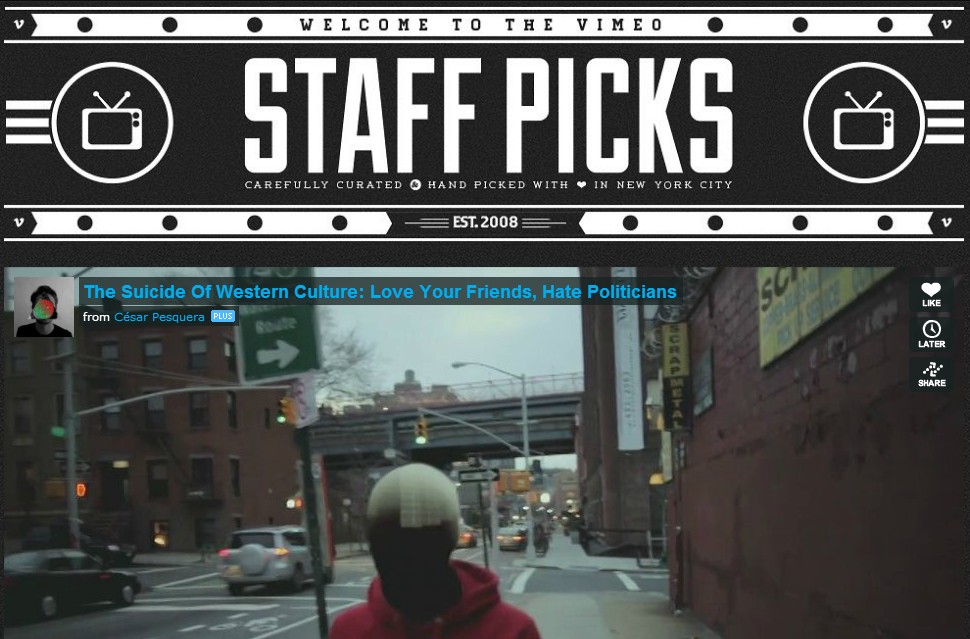 Exactly, in less than one week the video-clip for the new song "Love Your Friends, Hate Politicians" is on top of several charts. Including Staffpicks of Vimeo and Mondosonoro magazine.
The video-clip on Youtube & Vimeo, choose the version you prefer.