The Suicide Of Western Culture – Hope Only Brings Pain (album)
IRREGULAR CD09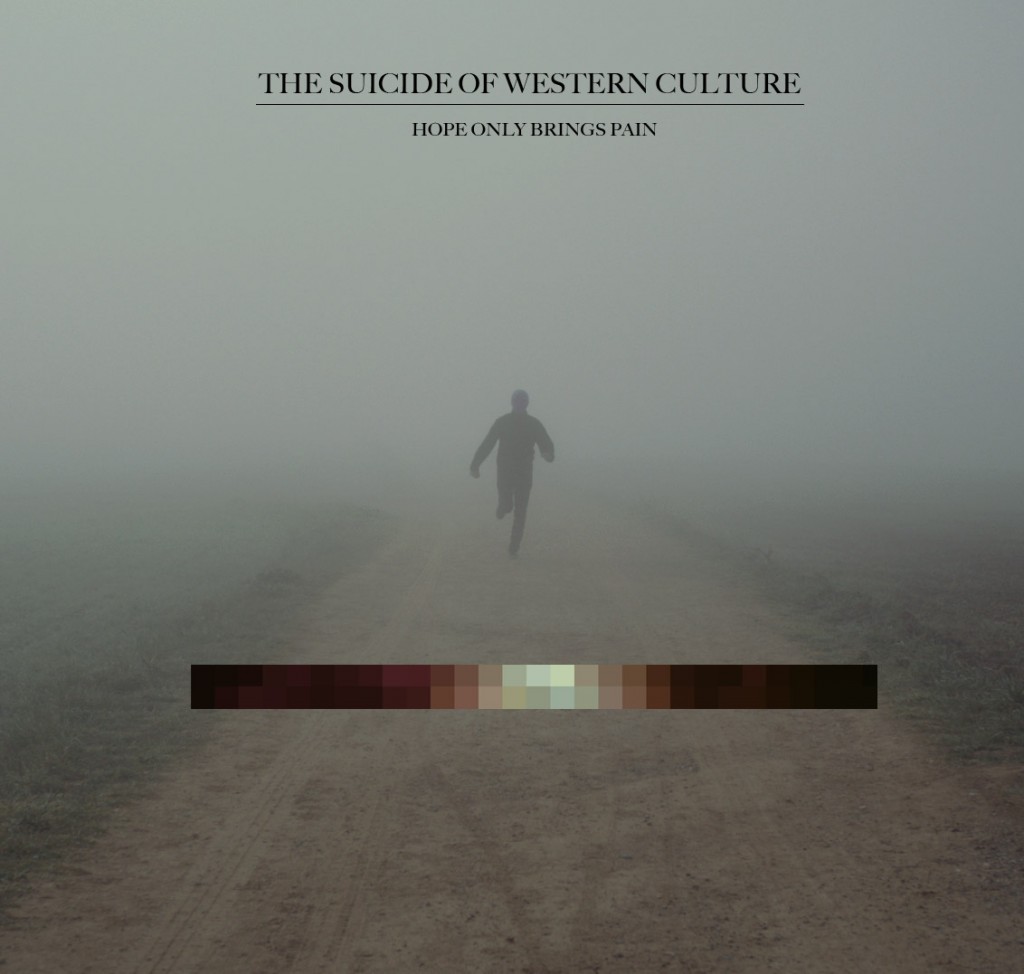 The Suicide Of Western Culture 'Hope Only Brings Pain'
// This album preview belongs to their second album to be released in March, 14th, 2013 //
Tracklist:
1. Remembering Better Times
2. Hey, guys! I Know The name Of The Culprits
3. Two Lights At The Bottom Of the Ravine
4. Love Your Friends, Hate Politicians
5. Oranienburger
6. When Did i Become Everything I Hate
7. El Cristo De La Buena Muerte
8. Spanish Republican Soldiers In French Retirement Homes
9. Hope Only Brings Pain
10. Scapaflow
"The long awaited moment has finally come. Following their epic debut album, The Suicide of Western Culture, returns to bring you their haunting second album, "Hope Only Brings Pain¨ (Irregular, 2013).
The Suicide Of Western Culture is no longer a secretive duo. Their eponymous first album was named the best Spanish electronic music album by press, public and critics in 2010. Since then, they've been touring around half of the world (SXSW, FYF Festival, The Great Escape, Eurosonic, C/O Pop, Wilsonic, Popkomm, Primavera Sound, Sónar, Rockmotives, Vienna Electronic Beats, LeFest, Canadian Music Week, etc.) and supported artists such as Animal Collective, Orbital, Cut Copy, Clark, etc. Now, it is time to strike back again.
Undoubtedly "Hope Only Brings Pain" means a step further in their musical career. They have even managed to improve their music, a sound very well linked to the "don't waste it, use it" movement. This new album is an organized, mechanical, playful, musical chaos. Tragic but hopeful in every note. The eclectic album with a sci-fi feel is composed of ten massive tracks that are guaranteed to send shivers down your spine. An unstoppable combination of lo-fi electronics, noisy-analog beats and emotional post-rock to take you on a journey from the dark to the uplifting".
(Text by: Bruno Garca / Krissie McCarthy)
For any question or request on TSOWC please contact:

Press enquiries:
bruno@miracle-miracle.com
Exclusive for the UK james@prescriptionpr.co.uk
Booking:
Spain & General management (Miraclemgmt): jaume@miracle-miracle.com
Worldwide (Chispas Music): tof@chispas-music.net
U.S.A. (Panache): panachebooking@gmail.com
U.K (Third Eye Talent): info@thirdeyetalent.com
Central Europe (Inkmusic): office@inkmusic.at
Publishing: 
fernando@miracle-miracle.com