The Side Pockets 'Keep It Local' (CD-Album)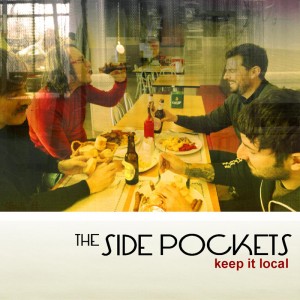 IRREGULARCD05  
'Come Out'
'Snapshots'
'The Guilty One'
'Message'
'Killer Town'
'Ashes to Ashes'
'At The Lights'
'Smashing Windows'
'Stars'
'Venom'
The band is like a breath of fresh air for the indie-pop and catchy electronic scene. Highly danceable, but with that touch of explicit melancholy and sweetness imposed by pop lyrics. Muffled synthetic-festive spirit by anything the heart needs to tell. Manchester reminiscent, no doubt. The large experience of these four band members in music, explains their authentic 80´s sound (new wave, electronic body music), which they complete with the nowadays explosive dance-pop
sound.
This recently born project, based in Barcelona, is said to have a great potential to arrive to international markets, in spite of the title of their first album called "Keep it Local" (released on Barcelona based indie-electronic label Irregular). They are compared with live-acts like The Presets, Grafton Primary or autoKratz, but we prefer to take them as they are and the way they sound….
These are the words, but better if you check out the music now.
The Side Pockets 'Message' by irregularlabel
The Side Pockets 'Come Out' by irregularlabel