Rusty Warriors 'Slap EP'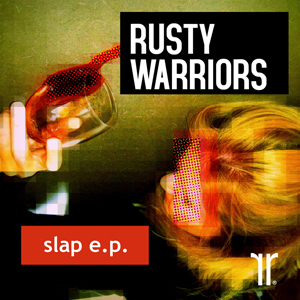 IRREGULAR010d
[+INFO]    
Tracklist:
1. Slap
2. Baby Bad Trip
3. Let's Be Serious
The duo Rusty Warriors is back! The 1st and brand new EP -with nothing less than 3 original cuts- after their successful gigs in SOS 4.8 Festival, and performed wild sets in the Siglo21/Radio3-RNE stage at Sónar 2012 and alongside Skrillex (Black Lotus / Qoqoa). Believe me, that-was-crazy!
The music here… The sounds on this occasion are marked by the electro-punk attitude, the fuzzy basses and the frenetic malleability of 'Slap' and 'Baby Bad Trip', and finally the desperate synth-pop of 'Let's Be Serious'. High voltage vs gloomy voices. All in the same pack and for the very first time
Warning: You can always try listen carefully and quietly this music, but can be terribly beaten and forced to dance. Warned!
Links:
http://rustywarriors.com/
http://www.facebook.com/RUSTYWARRIORS
http://twitter.com/rustywarriors1
rustywarriors
Booking contact: Worldwide (EXYT MUSIC): lara@exytmusic.com
Spain (MIRACLEMGMT): info@miracle-miracle.com
Press & Promo contact: bruno@miracle-miracle.com
Publishing: fernando@miracle-miracle.com
Released by: irregular label
Release/catalogue number: irregular010d
Release date: Jul 12, 2012