Lasers 'Juno' (CD-Album)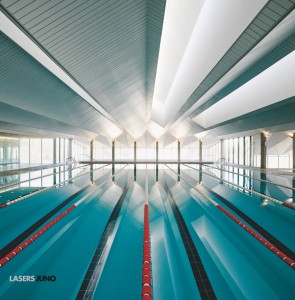 IRREGULARCD07  
1: Juno
2: Space Dust
3: Mountains
4: Solar System
5: Out Of Phase
6: Before I Fall
7: Awake
8: Tech-Noir
 The magic of pop music, electric spaces and the visual literature stops hinder when the music takes control of what could be otherwise a bloody mess. The Barcelonian trio LASERS is the band architect of this visceral and intelligent synth-poppy music. Doesn't understand about borders between organic feelings and planetary assaults. A fantastic journey through the samples, tireless cyclic sounds, breeze melodies… If music is sounding, blood is pumping.
'Juno' is the expected first album after the fabulous and supported – both public and critics- 'Lasers' five songs EP (Hubble Sound, 2010). Both recorded at Micromaltese Studios with Marco Morgione (El Guincho and Delorean sound technician).
Irregular label it is in a great shape releasing and discovering artists such as THE SUICIDE OF WESTERN CULTURE, THE CITY'S LAST NOISE or OLDER. Now… It's LASERS time! This long-awaited debut can be considered a "five stars" of songs and concerns. Could evoke mutually-favorable comparisons with artist such as Emeralds, Apparat, Popol Vuh, M83, Telefon Tel Aviv or even the same Delorean among others, but it's so much more than the sum of these influences.
Noise and poetry multiply tenfold playing live. In just two years of existence they have already been proclaimed winners in contests as Levi's Awards (2009), finalists in Licor 43 Myspace and Jamón Pop. They have already played as special guest band in Primavera Sound (2010), SónarGalicia (2011), BAM 2011… Even afford to be part of the new Eristoff Internative Festival campaign.