Lasers – Exchange Levels (album)
IRREGULAR CD10 [OUT NOW]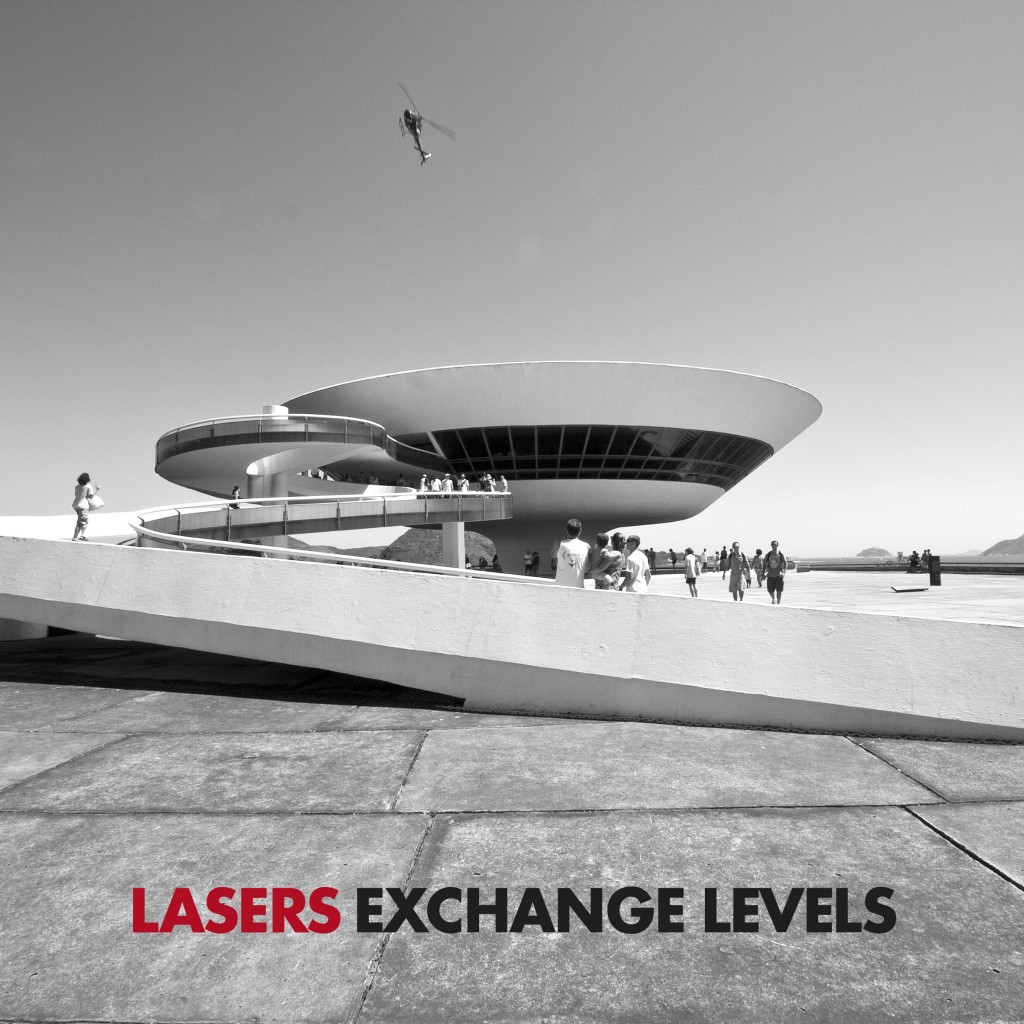 Lasers 'Exchnage Levels'
// This album preview belongs to their second album to be released in April, 15th, 2013 //
Tracklist:
1‐ …Roof Down
2‐ As You Want
3‐ Come Over
4‐ Weightless feat Merche Blasco (Burbuja)
5‐ Alex Eardrum
6‐ Dimensions
7‐ Bird Feeder
8‐ Levels
There are two ways of doing things in life. The first is to do things because you have to, because some ugly guy with a beard and a bat is forcing you to do so. The second is to do things because they give you pure unadulterated pleasure and enjoyment. The latter is the route chosen by LASERS in creating their upcoming second album entitled "Exchange Levels" (IrregularCD10).
Charly, Alex and Ivan have been hard at work during the last few months hidden away in their brand-new studio attempting to create an album that can rival their acclaimed debut "Juno" (Irregular 2011) or compete with the magic achieved by their EP (that goes by the same name) We can safely say that with this second album the guys have truly delivered, EXCHANGE LEVELS brings you 8 unmissable tracks. Their sound has mutated and evolved like a musical monster arisen from the ground into something huge, urban and cosmopolitan.
If you allow your ears to wander from beat to beat, you will be taken on a musical journey from the instrumental cosmic disco that is "As You Want", to the suggestive voice of Merche Blasco (although you may know her more as Burbuja) in "Weightless". Freshness, simplicity, and openness are the core key themes resounding in the LASERS latest groove.
Let's move on to talk about the epic tracks such as "…Roof Down", "Come Over" or "Levels". A triple whammy of underground house carefully devised by the guys. Three fantasies that would appear to have been born out of the best house of Chicago and New York. These tracks create a beautiful ambience between synthetic sound and pure instrument. If artists like Mr. Fingers, Frankie Knuckles or Blaze paid attention they would likely give homage to the trio and possibly even buy them dinner! Brilliant beats to get you dancing combined with soulful vocal samples and rhythmic drums all delicately blended together. No riddles, just music.
Uplifting tracks like "Alex Eardrum" provide the listener with tranquillity and escape. LASERS expertly synthesise arpeggio, piano chords and vocals to create a unique musical chemistry. However, the key to this album (which will most likely be the first single) is undoubtedly "Bird Feeder". A stylish musical hybrid where if you concnetrate you can detect the light influences of artists such as Baltimora, Junior Boys, Youth Lagoon and Memory Tapes.
Text by: Bruno Garca & Krissie McCarthy.
For any question or request on LASERS please contact:

Press & Promo enquiries: bruno@miracle-miracle.com
Booking & Publishing:  fernando@miracle-miracle.com