CLUBBINGSPAIN: "En el estudio con… The Suicide Of Western Culture"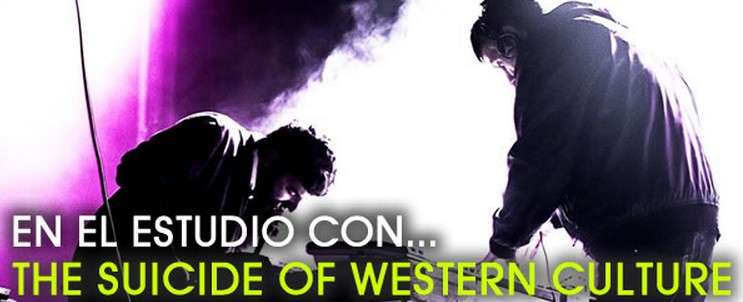 es.
Clubbingspain inaugura una serie de reportajes mensuales en los que se colaran  en los espacios de trabajo de diferentes productores, DJ's y artistas de la escena electrónica española con el objetivo de conocer sus entornos de trabajo, etc.
El dúo The Suicide of Western Culture son los encargados de inaugurarlo.
en.
Clubbingspain open a new monthly write-up that wil try to gatecrash in producers, DJ's and artists workspaces belonging to the Spanish music scene. The challenge is meet them in the perfect habitat.
 The Suicide of Western Culture are the ones to open these series.
READ IT IN FULL ON CLUBBINGSPAIN (by Javier López) 
LÉELA AL COMPLETO EN CLUBBINGSPAIN (por Javier López)