Brunetto – License to Beat EP
IRREGULAR013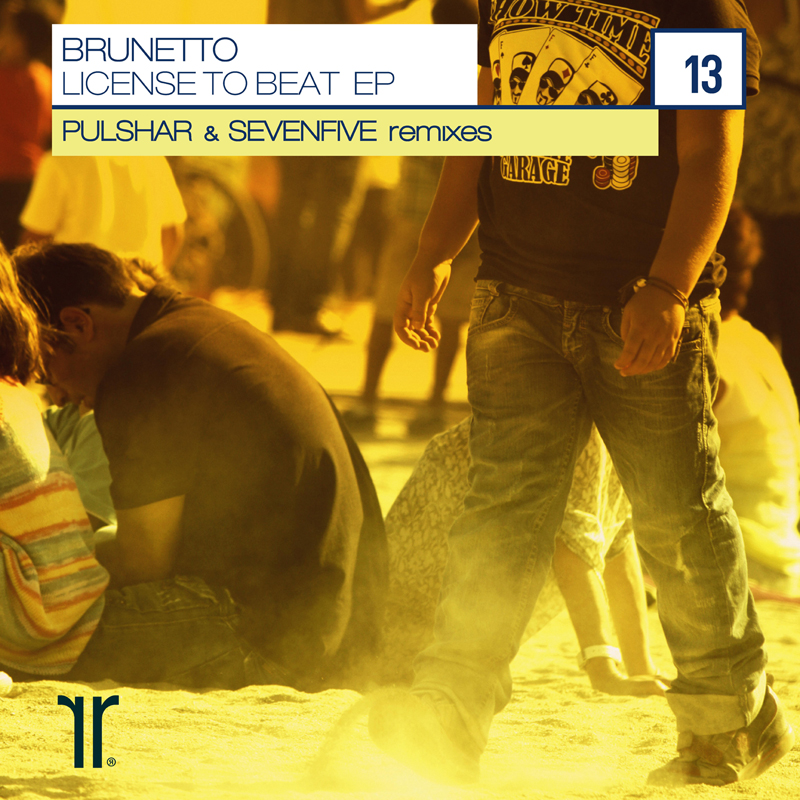 IRREGULAR013[INFO SHEET]    
Tracklist:
1. License to Beat (Original mix)
2. License to Beat (Pulshar remix)
3. License to Beat (Sevenfive remix)
4. Air Pistol (Original mix)
Text: Here at Irregular, the number 13 is far from unlucky. In fact, when like artist Brunetto, you have a "license to beat" that number is rather a cause for excitement and positivity. That's because the 13th release on the label is the cleverly named new EP from Brunetto who has returned to 'beat you with his beats'.
The Sevillian artist is back to show off his musical weapons with two unreleased tracks: the previously mentioned "License to Beat" & "Air Pistol". These new tracks bring you skittering beats bubbling into vibrant ambient music. With every second the multi-layered songs reveal desperate guitars, striking baselines, atmospherically warped synths and bizarre glockenspiel arrangements. Loosely structured, strange and magnetic.
Time for the remixes. Pulshar remain loyal to their unique modern dub sound, adding on this one sexy-ass sub bass line. Inspired tempo exchange of organic house and gentle dubstep. While the French artist Sevenfive transmits on his remix his love for granular synths, deep baselines and intelligent house music.
Warning: Brunetto announces new album (the 4th in his career) for next 2013. Few details have been revealed, only that the album will include at least 10 songs with some surprising features and will be dedicated to the hottest comic-books heroines.
*Booking: 
jaume@miracle-miracle.com
*Press:
bruno@miracle-miracle.com
*Publishing:
fernando@miracle-miracle.com