Boreals – Antípodas (album)
IRREGULAR CD11  [OUT NOW]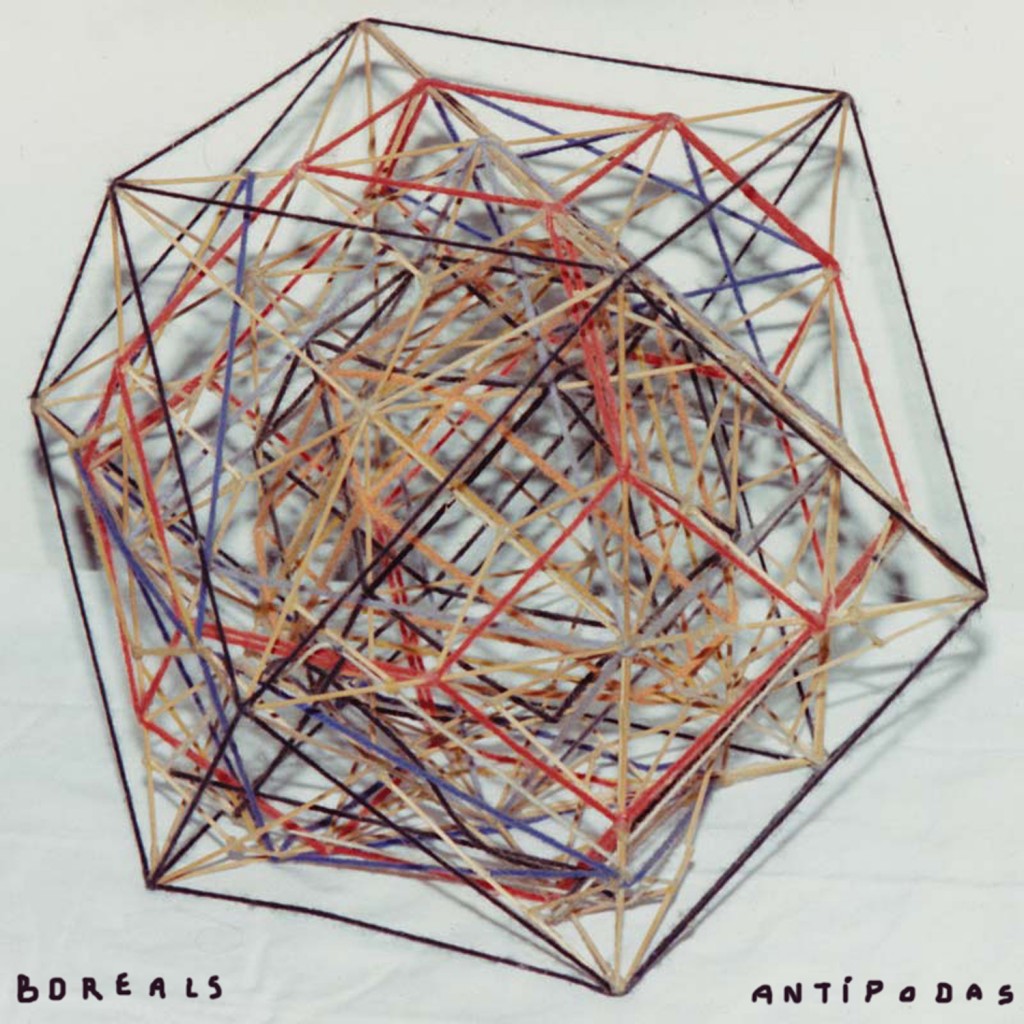 Tracklist:
1. Antípoda I
2. Antípoda II
3. Invierno fractal
4. Atlas
5. No te metas las manos en los bolsillos
6. Nage
7. Tiempo líquido
8. Names of  others
9. Kodama feat Lasers
Press release:
The surprisingly young, Barcelona-based trio Boreals –ages 21 and 22-, is one of those stories touched by the magical wand of diligent good taste. A band from which we were all anxiously waiting for a debut album, after gems such as "Rome EP" and "Grecia EP".
With barely a good handful of songs ("Luciérnagas", "Desde un mirador", just to name a few…) and many live shows –those that manage to hook even the most experienced (Primavera Sound, Demoscópica / Mondosonoro, Artenou, etc)– Canadian brothers Victor and Xavier Paradis with Miquel Serra, hailing from Mallorca, have constantly been at the tip of everyone's tongue. What started as one of the "best kept secrets of Barcelona", a medal coined both by Joan S. Luna (Mondosonoro) and Paste Magazine (USA), is now ready to make the big step that an LP represents.
The debut by Boreals is called "Antípodas", an album edited by Irregular (record label and home to The Suicide Of Western Culture, Lasers, Fernando Lagreca…) and is composed by 9 songs. These kids keep imbuing their music with genres like IDM, spacey pop and visceral post-rock. Compositions that stay most of the time in the instrumental field. No worries, however, as their usual injection of humanity through vocal choirs will not be missed in tracks such as "Invierno Fractal" or "Names of Others".
In other cases, those voices become distant and mysterious as in "No te metas las manos en los bolsillos" (which stands for "Don't put your hands in your pockets"). A surprinsing single in every sense, not only due to this motif and its ingenious title, but also because of their striking use of broken rhythms. Let me say this once: it's a sonic orgasm… Those that occur so fast that all you can think of after is having a second helping.
Another of the nice surprises found in the album is "Kodama". This Japanese word –which I invite you to look for its meaning- unites Boreals with one of the other bands of the house, the also trio Lasers. A composition that finds itself halfway between the Far East and Gold Panda-like melodies complemented by ascendant guitars à la (maybe and only maybe) Mogwai. Electronic space-rock in which the positivity of its textures stands out among epic atmospheres.
Similar poetry is found in "Tiempo Líquido", a song in liquid state that is not swampy at all. Even if the string arrangements cry out in pain, there is the glockenspiel to cheer them up. They end strongly and revolutionized. I repeat, it can be seen that Boreals are still very young and that in their present state they don't strive to create darkness. On the contrary, hope is more what they sound like. They will have plenty of time to become ominous if they want to. The same thing happens with the melodic "Nage". Well defined guitar plucking that intertwines with synthesized voices and enthusiastic harmonies.
I'll end with a phrase that musical journalist Lindsay Eanet published a little more than a year ago: "Their hypnotic, atmospheric style has been compared to Explosions In the Sky, Mogwai and others, but soon, bands to follow will be compared to Boreals." There isn't much left to say to understand what this means: listen to their debut and find out for yourself.
Words by: Bruno Garca

For any question or request on BOREALS please contact:

Press & Promo enquiries: bruno@miracle-miracle.com
Booking: pierre@miracle-miracle.com  / MIRACLEMGMT (BOREALS)
Publishing:  fernando@miracle-miracle.com